Cecile Hoareau – Project Leader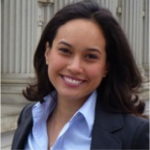 Dr Cecile HOAREAU is Project leader of Empower European Universities and Research fellow at UNU-MERIT Economic and Social Research Institute on Innovation and Technology.
She is also a research associate at the University of Berkeley Center for Studies in Higher Education, where she was a Fulbright-Schuman postdoctoral scholar, and previously worked at the European Commission Directorate General for Education and Culture. Dr Hoareau obtained her PhD at the London School of Economics. She has published internationally on comparative higher education policy. Further information is available at https://cecilehoareau.org
Emilio Cheung

emiliocheung@gmail.com
Education: Economics licenciate specialized in European Economic Integration from Carlos III University of Madrid, Candidate of Master in Public Policy and Human Development at United Nations University/Maastricht University.
Current work: Managerial Coordinator and Researcher at Empower European Universities.
Saul Garcia

saul.garcia.huertes@gmail.com
Graduated as Telecommunication Engineer by the Universitat Politècnica de Catalunya (UPC) and by the Université Libre de Bruxelles (ULB) where I perform a research stage. The University Of Barcelona (UB) completes my academic background with my degree on Business Science.
As of today, I combine the MSc in Public Policy at the UNU-MERIT program with my position as research associate, I have been contributing on depicting the current situation of the Higher Education in the dissimilar countries within Europe.
Martina Kopacz

martina.kopacz@hotmail.co.uk
I am the law researcher at Empower European Universities. My main task is to gather, check and update information about European education policy. Furthermore, I am responsible for tracking the legislative changes in European countries concerning higher education. It has been a great experience as I broaden my knowledge about European law and policy. Moreover, I have developed meticulous yet efficient researching skills that are essential to the success of a great lawyer.
Dorothy Tublu

dotteyblue@yahoo.ca
I am a Data Analyst with EEU. I help the research team in getting relevant information to support our write ups and database. It has been an interesting experience working with the research team and the EEU as a whole and I am happy contributing in ways that I can to put EEU on the pedestal of achieving its goals.
Beatriz S. A. Sousa

b.sousaalvessousa@student.maastrichtuniversity.nl
Currently I am Candidate of Master of Science in Public Policy and Human Development at United Nations University/Maastricht University. I also have a MA in Culture, Communication and Globalization with a specialization in International Relations and the Global Order, as well as a BA in International Relations.
I am the EEU Communications Associate, where I do policy-oriented research of developments about news in higher education in Europe; planning, design and implement external strategies for communications, media and outreach; write press releases and articles among other tasks. So far, my experience at EEU has been very rewarding.
Eric Nsiah-Boateng
Position : Data Associate. I offer assistance in data analysis and report writing. I am happy to say that my few months with EEU has broadened my professional career in the public policy arena. It has also given me the opportunity to work in a multicultural environment and expand my professional network as well.
Andrea Gentili
I am the communications and fundraising associate. On the one hand I am implementing the communications strategy, editing relevant press articles, tailoring and translating them; on the other I am starting to with grant applications as well as the implementation of the fundraising strategy in general.  In this first month of work at Empower European Universities I am enjoying both the possibilities to learn and contribute in such dynamic environment. For me, being part of the EEU young and multicultural team, and struggling to improve education in Europe is a gratifying stimulus.