Jozef Ritzen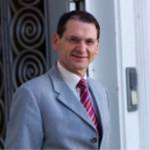 Jozef Ritzen chair and founder of Empower European Universities, is Professor of International Economics of Science, Technology and Higher Education at Maastricht University, UNU-Merit/Graduate School of Governance. Until February 2011 he served as President of Maastricht University.
Before that Dr. Ritzen was Vice President of the World Bank's Development Economics Department from August 1999. In July 2001 he assumed the position Vice President of the World Bank's Human Development Network. Dr. Ritzen joined the Bank as Special Adviser to the Human Development Network in September 1998.
Prior to coming to the Bank, he was Minister of Education, Culture, and Science of The Netherlands, one of the longest-serving Ministers of Education in the world. During his term, he enacted a series of major reforms throughout the Dutch education system. Mr. Ritzen has also made significant contributions to agencies such as UNESCO and OECD, especially in the field of education and social cohesion. Prior to his appointment as Minister in 1989, Mr. Ritzen held academic appointments with Nijmegen University and Erasmus University in The Netherlands, and the University of California-Berkeley and the Robert M. LaFollette Institute of Public Affairs at the University of Wisconsin-Madison in the United States.
Mr. Ritzen obtained a master's degree in physics engineering in 1970 from the University of Technology in Delft, and a PhD in economics in 1977 from Erasmus University in Rotterdam. His dissertation on education, economic growth, and income distribution earned him the Winkler Prins prize.
He has written or co-authored eleven books. Many articles written or co-authored by him are published in the fields of education, economics, public finance and development economics.
He is now honorary professor of Maastricht University, senior advisor to the International Institute of Labour Studies IZA in Bonn, member of the International Advisory Board of RANEPA (Moscow) and KAU (Jeddah), adviser to several ministers of education and Initiator of the Vibrant Europe Forum.
Tessa Blackstone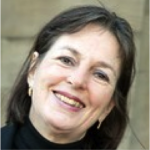 Baroness Tessa Blackstone, secretary and board member of Empower European Universities, and the former Vice Chancellor of the University of Greenwich.
Baroness Blackstone is a Labour life. Tessa Blackstone was educated at Ware Grammar School for Girls and the London School of Economics (LSE) where she went on to take her doctorate. Her academic career began at LSE, where she was a lecturer in social administration. In 1978 she became professor of education administration at the University of London Institution of Education. She has also held research fellowships at the Centre for Studies in Public Policy and the Policy Studies Institute and worked as a policy adviser in the Cabinet Office in the 1970s. She has served as chair of the ballet board of the Royal Opera House, the Fabian Society, the Institute for Public Policy Research, the BBC's General Advisory Council and the RIBA Trust, and has sat on the governing bodies of numerous other organizations. She was Master of Birkbeck College, University of London, from 1987-97. She was vice-chancellor of the University of Greenwich from 2004-2011.
She is currently the chairman of the Great Ormand Street Hospital Trust, the British Library and Orbit Housing Association, and a member of the Royal Opera House Board.
In 1987 Tessa Blackstone was awarded a life peerage. In the Lords she was opposition spokeswoman for education and science (1988-92), for treasury matters (1990-91), for trade and industry (1992-97) and principal opposition spokeswoman for foreign affairs (1992-97). After Labour came into power in 1997, she was Minister of State for Education & Employment (1997-2001) and Arts Minister (2001-3) with responsibility for the arts, crafts, museums, galleries and libraries. In 2001 she was appointed to the Privy Council.
Her many publications on education and social policy issues include Race Relations in Britain with Bhikhu Parekh and Peter Saunders (1997), Prisons and Penal Reform (1990), Inside the Thank Tank: Advising the Cabinet 1971-83 (1988) with William Plowden, and Disadvantage and Education with Jo Mortimore (1982).
Bálint Magyar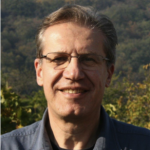 Dr. Bálint Magyar, treasurer and board member of Empower European Universities, was former Minister of Education (1996-1998; 2002-2006) and MP (1990-2010).
Dr. Magyar obtained his MA in History and Sociology at the Eötvös Loránd University, Budapest. Having started his career as a researcher (1977-1990), he was a member of the anti-communist dissident movement as well. He was the liberal party's delegate at the political transition negotiations at the Opposition Roundtable and National Roundtable.
He has become a member of the Hungarian Parliament in 1990 and served on several parliamentary committees until 2010. Appointed Minister of Education and Culture (1996-1998, re-appointed Minister of Education and Science, 2002-2006), he initiated and carried out public and higher education reform process. Made a move towards competency based education, initiated a schoolnet program for spreading digital literacy, directed the introduction of the Bologna process, modernised the management and business structure of higher education institutions, and carried out a huge PPP program renewing the infrastructure of HEIs. He developed and passed the Act on Innovation, set up an Innovation Fund and founded the National Office for Research and Technology. He was Vice President of the National Development Council under the direction of the Prime Minister (2006-2008) and Secretary of State for Development Policy (2007-2008).
Dr. Magyar has been a member of the Governing Board of the European Institute of Innovation and Technology (2008-2012).
Currently he is strategic consultant of the Financial Research Ltd. at Budapest.
Eduardo Grilo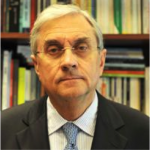 Dr. Eduardo Marçal Grilo, is currently board member of Empower European Universities.
Dr. Grilo was born in 1942, is Doctor of Philosophy in Mechanic Engineering – I. S. T. – Technical University of Lisbon (1973). General Director for Higher Education (1976 – 1980), consultant for the World Bank in the area of Education (1980-1991), Chairman of the Standing Conference on University Problems of the Council of Europe in 1983 and 1984, Chairman of the National Council for Education in Portugal (1992–1995), Chairman of the Academic Corporation Association (1993-1995), Minister of Education between 1995 and 1999, Member of the Board of Magna Charta Observatory (2000-2004), Member of the Board of the Gulbenkian Foundation since October 2000, Member of the Council of the United Nations University – 2004-2010, Member of the Erasmus Mundus Selection Board-2004-2010 and Vice Chairman of the Partex Oil and Gas (Holdings) Corporation since 1 July 2006.
Among others, he is also Member of the International Council for Higher Education Accreditation in U.S., Senior Advisor to the Rector of United Nations University, Member of the Board of Foundation International Institute on the Alliance of Civilizations, President of iTEC High Level Group.
He has published several papers on engineering, education and aid to development and is author and co-author of books on Higher Education and Development and Human Resources.